The WarTime Living History Association exists to remind, portray and represent the forces Allied/Axis and Domestic which played a role in the Second World War. Through Representation our group strive to inform, educate and assist the members of the public with their understanding of the Second World War and what was involved by all participants.


(Teddy Dixon US Rainbow Division)
The group is based in Northern Ireland but has members from both the UK mainland and the Irish Republic. We pride ourselves on being a cross community organisation and welcome all who want to help us with our cause.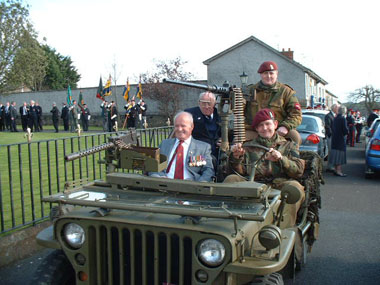 (Cookstown British Legion Member)
For further information on membership, news of events and booking information please don't hesitate to contact us at any of the following addresses:
Chairman@wartimeliving.co.uk
Secretary@wartimeliving.co.uk
Webmaster@wartimeliving.co.uk