82nd Airborne Veteran Interviews
Portglenone Forest on a warm sunny day in mid May, three GI's returned once more to their camp. This time it wasn't the cold damp winter of 1943 but 2005 and they weren't reporting for duty but here instead to unveil a monument in the forest grounds to the thousands of US service men and woman that never got a chance to set foot on Irish soil again.
During their visit members of the WLHA were fortunate enough to be given a chance to accompany these men as they visited the numerous sites and locations they had seen so many years ago. Members were able to record for posterity the memories they have of the War so future generations know what they did for us all.


(Len Lebenson,Bob Davis,Clinton Riddle)
Captain Bob Davis - 507th PIR 82nd Airborne Division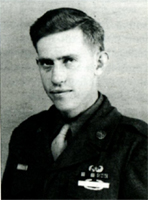 PFC Clinton E Riddle - 325th GIR 82nd Airborne Division
| | | | |
| --- | --- | --- | --- |
| | | | |
| | | | |
| | | | |
| | | | |
| | | | |
| | | | |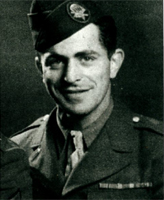 Seargent Len Lebenson - G3 82nd Airborne Division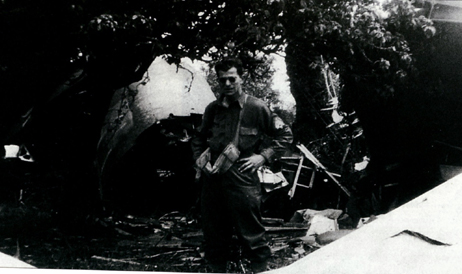 (Len Standing Next to the wreckage of Glider that brought him into Normandy June 6th 1944)
To watch the interviews in full click here